Are you a postgraduate student who has read all the necessary literature, conducted research, and probably obtained the great results, and now wonders what to do next? Well, we have an answer. The time has come! At this point, you should put what you know and have discovered about a subject of your study in the form that can be shared with others. You need to write a dissertation. It sounds frightening, but the task, is in fact, doable if to take one small step at a time. The first step is to write an introduction, and here is how you can do it.
An introduction to a dissertation is not a description of the paper and not a simple lead-in to the topic as it is in the case with a usual research paper or essay. You will have to include several obligatory components and set a solid foundation for the rest the paper. It will be necessary to formulate succinct hypotheses, clarify the reasons for a study being considered as valuable, and clearly show the direction is which your work moves.
Affiliate Program!
Just refer anyone who needs a student paper
AND GET 10%
from placed order!
Read More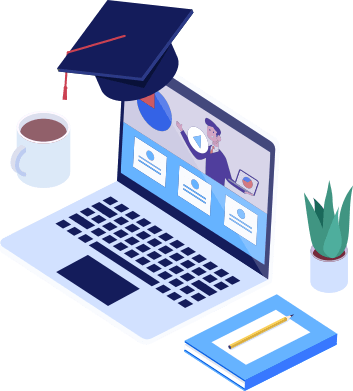 How it works
1
Place Dissertation chapter - Introduction order
Fill in the order form and proceed with the payment for Dissertation chapter - Introduction
2
We'll assign Dissertation chapter - Introduction writer
We will assign your Dissertation chapter - Introduction writer as quickly as possible
3
Monitor the progress of Dissertation chapter - Introduction writing
You can monitor the status of Dissertation chapter - Introduction order in your account
4
Receive your completed Dissertation chapter - Introduction
You'll receive email notification that your Dissertation chapter - Introduction order is completed
Our TOP Writers
Scroll the list to get acquainted with our top performers and the clients' reviews. You may choose any of them for your assignment.
Parts of Introduction
Thus, an introduction should include topic, research background, research questions and hypotheses, the scope of the work, and outline of a dissertation.
Background
The very first thing that should be provided in an introduction is the background of your research. It is not always required, but many examiners do expect to see it. This part should be brief and specific with no verbose language and excessive details. First, you should tell what you are going to explore and from which angle you are going to look at it. Second, you should indicate why you have decided to study the chosen topic and the implications of research if it is completed. Third, the topic should be placed in the context, especially if the subject matter of the dissertation concerns more than one sphere. It will demonstrate to your professor that you are familiar with the peculiarities of the field. Furthermore, you need to mention the overall purpose of the paper and list specific objectives that you want to reach. Finally, in this part, avoid writing about methodology and literature used in the paper. Hence, make background concise but informative.
How it Works
Title
Beyond doubt, a title of the dissertation should primarily be on a cover page, not an introduction. The latter, however, should contain the explanation of the title, especially if it is a long and complicated one. It is relevant to expound on the concepts that were included in the title. For instance, if you named your dissertation, "Effectiveness of sustainability principles in business: The comparison of Walmart and Whole Foods," you might need two justify your choice of the enterprises and specify which principles of sustainable operation are meant. Nevertheless, again, steer clear from providing too many details.
Hypothesis and Research Questions
Now, you need to outline your research questions. They serve as the presentation of the problem that is to be solved in a dissertation and a specific area of interest to be addressed. It has a form of a question. The hypothesis is a prediction regarding the answers to the research questions. As a rule, in the process of research, one is supposed to prove a hypothesis to be true or false.
Scope
This element might be limited to one sentence, but it is crucial to the paper. It is necessary to narrow down the topic and set the boundaries that you research will not cross. For example, you might want to write, "The research does not take aspect 1 and aspect 2 into consideration because of the lack of time." This part of an introduction should not obligatory follow research questions and hypotheses. You may put it wherever it is convenient for you or, better to say, where it fits well.
Structure
Finally, your introduction should contain a map of the entire paper. In other words, you should list the chapters that will be included in the dissertation one by one, as a reader will come across them. It is better to mention this map at the very end of the introduction so that an examiner could mind the structure while assessing the paper.
At this point, your introduction is ready. Many tutors recommend to write it after all other chapters are ready, which, they say, will help you to decide what should be included or omitted in this initial part of a dissertation. We, however, suggest writing it first since clearly formulated research questions, hypotheses, and objectives will serve as the signpost that will guide you through the writing process.
Ad
vantages
Save up with our wordcount policy - 300 words/page

Get professional customer support 24/7

Be part of a successful student team

Plagiarism detection and guaranteed quality

Revision option and money back policy
What Our Clients Say
See genuine ratings and feedback on our service left on the top review websites
Vicky H., Scottsdale, Arizona
Every time SuperbEssay.com makes my paper, the results are always awesome. This one is not an exception. -Thanks SuperbEssay.com for making my university life so much easier.
Felicity C., Kenosha, WI, USA
My writer, 16842, is absolutely wonderful! I will use him from now on!
Fareed M., Manhattan, NY, USA
I am always satisfied with the writing I get from SuperbEssay.com. I will never go anywhere else for my writing needs! Thanks for having a service upon which I can always rely.
Emily N., Enfield, UK
A great writer was provided me and I am forever grateful!
Jeff B., Jackson, MS, USA
I received a productive and innovative writer who produced an outstanding presentation for me. You have my unqualified recommendation!
Ellen L., Philadelphia, PA, USA
Your company is professional and ethical. I never worry about anything a writer produced for me because that writer and I converse as it is written – You will have all of my business!