Affiliate Program!
Just refer anyone who needs a student paper
AND GET 10%
from placed order!
Read More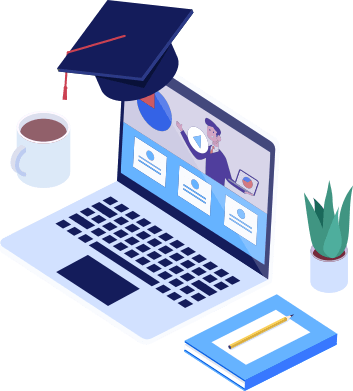 How it works
Fill in the order form and proceed with the payment for assignment
2
We'll assign assignment writer
We will assign your assignment writer as quickly as possible
3
Monitor the progress of assignment writing
You can monitor the status of assignment order in your account
4
Receive your completed assignment
You'll receive email notification that your assignment order is completed
Have it your way," is the motto of SuperbEssay.com, and we stand by this motto for every student who chooses to order an essay, report, book review, project, research paper or project, analysis, statistical workup, thesis, or dissertation from our professional writing agency. Our motto translates into practice through two key features – our outstanding writers and our commitment to providing the highest quality customer service that can be found!
Students who order an essay or paper from SuperbEssay.com can rest assured that the writer assigned to the project will be carefully selected. It is our policy to match student order and writer in every way. First, the writer will have an appropriate degree for the work's academic level and, second, the writer's degree will be in the same subject field as the product to be produced. All of our writers are thoroughly screened for credentials and qualifications before they work for us, and all of them must produce several types of academic works assigned by us.
No other service can state that it takes such care in both the selection of its writers and in matching writers to projects. In fact, when students order an essay from most other services, they will not have a writer at all. They will have someone who searches databases of academic works and pulls from these, cutting and pasting a product that lacks structure, organization or coherency. Resources and resource citation are questionable, because no research was actually completed.
Experienced writing service
We are the masters of customer service, because we have been in the business of providing quality academic writing for six years. Having experienced all of the issues that can present themselves in the production of original custom writing for students, we have improved and refined our processes, procedures and guarantees, so that we now have the ultimate in service benefits for our customers. When you order an essay from us, you will be given several methods to contact your writer and our customer service department. We want our customers to feel comfortable, and establishing communication is an important part of that comfort. When a student can chat or email his or her writer and when a student can call the customer service department at any time, 24 hours a day, there is a trust built that would not otherwise exist. It speaks to our authenticity and our professionalism.
In addition to communication, we want all students who order an essay to be fully satisfied that what they receive for their money is truly original. We thus supply a plagiarism report, demonstrating that the piece has been scanned for plagiarism and is, in fact, "clean." Once a customer has accepted a work, moreover, we empty it from our system, so that there is no chance of it being seen by another, much less sold to someone else!
Our pricing is fair for the quality and service received. We believe that we have achieved a balance between the fees paid by students who order an essay or paper and the amounts we pay for top quality researchers, writers, editors, and staff. Individual cost will depend upon the academic level of the ordered work, the overall complexity of the work in terms of research required, breadth and depth, and the deadline by which it must be completed. This pricing plan is fair to both students and staff.
When you decide to order an essay or any other piece of academic writing, complete the order form, providing all of the details and requirements and click "submit." We will analyze the order and select the perfect writer from our great staff. Once the writer has accepted the assignment, we will contact you and request payment. The writer will begin immediately and follow every direction you have given. If there are any questions, s/he will contact you. When the work is complete, you will have the final approval, with the option to request any changes before we consider our work finished. Understand as well that the product has been scanned for plagiarism, and every resource checked for authenticity. You will receive a perfectly written and correctly formatted piece, ready to submit without any additional work on your part.
Don't take the risk of using an unknown, possibly disreputable writing service. We have been here for six years, have built our business on repeat customers with whom we have developed long-term relationships. Many of our students, in fact, began with us in high school and continue now that they are in college. Let's establish a long successful relationship too!
Ad
vantages
Save up with our wordcount policy - 300 words/page

Get professional customer support 24/7

Be part of a successful student team

Plagiarism detection and guaranteed quality

Revision option and money back policy
What Our Clients Say
See genuine ratings and feedback on our service left on the top review websites
Camden H., Las Cruces, NM, USA
As an education student, I have many papers and case studies to create. I contacted SuperbEssay.com and was immediately provided with a writer with a graduate degree in education. He has completed many orders for me, and all have been exceptional!
Felicity C., Kenosha, WI, USA
My writer, 16842, is absolutely wonderful! I will use him from now on!
Fareed M., Manhattan, NY, USA
I am always satisfied with the writing I get from SuperbEssay.com. I will never go anywhere else for my writing needs! Thanks for having a service upon which I can always rely.
Emily N., Enfield, UK
A great writer was provided me and I am forever grateful!
Jeff B., Jackson, MS, USA
I received a productive and innovative writer who produced an outstanding presentation for me. You have my unqualified recommendation!
Ellen L., Philadelphia, PA, USA
Your company is professional and ethical. I never worry about anything a writer produced for me because that writer and I converse as it is written – You will have all of my business!